So last night I watched 27 dresses (one of my favorites). I was inspired by all the outfits that the character Jane (Katherine Heigl) wears. I have a pile of clothing to refashion covering the floor under my bed right now, so I need to start refashioning.
Here are some ideas:
This shirt looks fairly easy to make, this will probably be my first project.
I love this dress. I think I could make something like that.
This one is definitely my favorite dress out of the whole movie. It's so simple and pretty, I really like the embellishment on the front. I also really liked the shirt she wore when she crashes her hydroplanes her car but I couldn't find a picture. Ohh well I guess I have to watch it again!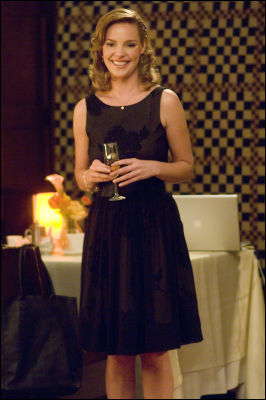 Thanks for reading! I will be posting my projects soon! Stay Tuned!
-Yaya